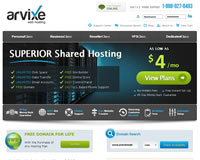 Arvixe was found in 2003 and they proposed their mission was to provide great service at a low price. 11 years later Arvixe claims they are still running strong and providing award winning support to their customers. Arvixe provides both Linux hosting (PHP, MySQL) and Windows web hosting (ASP .NET, MSSQL) plans ranging from shared hosting, VPS, reseller hosting, and dedicated servers, and thus they are sure their clients are able to find the right hosting plan for their site.
Arvixe also states each of their webhosting plans comes with easy to install scripts and offers the ability to choose where the site is hosted, either in one of their datacenters in USA, Europe, or Singapore (coming soon).
Arvixe General Information
Arvixe, LLC
7031 Koll Center Parkway, Suite 150
Pleasanton, CA 94566
USA
Toll FREE phone: 888-927-8493
International phone: +1-707-304-5520
E-mail: sales [at] arvixe.com
Arvixe Data Center
Arvixe claims that they're constantly expanding their footprint to provide better and faster service to their customers, and thus all their datacenters use the latest technology and provide their customer peace of mind with redundancies and offsite backups.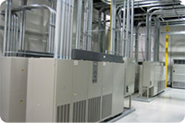 Arvixe are sure their server techs are the best in the industry and continuously stay up to date on the latest technologies and trends that help to improve their services further.
At the time of publishing this Arvixe hosting review they maintain several data centers at the following locations:
United States – Arvixe utilizes 2 main data centers in the US, one in Dallas, Texas and the other in Chicago, IL. According to Arvixe this provides their customers with unparralleled speed along with redundency for extra security.
Europe – Arvixe data center in Amsterdam, Netherlands is proposed to provide their European customers with the better speeds in Europe. This data center is also connected back both US data centers for redundency and ease of access.
Singapore – Arvixe also plans to bring on support in the Asian market with the launch of their Singapore data center in mid 2014.
For more information please check Arvixe data centers web page.
Arvixe Hosting plans
According to Arvixe website they provide the full range of web hosting services start from domain name registeration, and low cost personal hosting plans with free website builder in the areas of linux hosting and asp .net hosting, then reseller hosting and business hosting plans that might be interesting for web designers and small businesses, as well as VPS hosting, or managed dedicated servers for web developers and larger corporate clients.
You can check the details of different Arvixe hosting plans below:
Arvixe Personal Hosting plan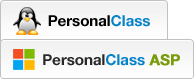 Linux or Windows personal hosting
Unlimited disk space
Unlimited data transfer
PHP 4/5, MySQL, PostgreSQL, Ruby
ASP .NET, AJAX, MSSQL (w/ remote access)
Shell Access / SFTP
Frontpage Extensions support
Easy CPanel or WebSitePanel control panel
24/7 US Based Support
100% Windows, Mac and Linux friendly
99.9% Guaranteed uptime
FREE options:
– Free Domain Registration for Life
– Free $100 Google Adwords, $75 Bing/Yahoo! credits
– Free Site Builder, Online Store, etc.
Arvixe Reseller Hosting plan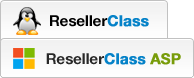 Linux or Windows reseller hosting
50 Gigs of disk space
500 Gigs of bandwidth per month
Host UNLIMITED websites/domains
cPanel/WHM or WebSitePanel control panel
FREE options:
– Free Domain Registration for Life
– Free Dedicated IP address
– Free Domain Reseller account
– Free Private/Anonymous Name Servers
– Free Free SSL Certificate For Life, etc.
Arvixe VPS Hosting plan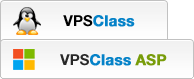 Linux or Windows VPS hosting
4 CPU Cores
1.5-2 GB RAM (Dedicated Memory)
50 GB Disk Space
Unlimited Monthly Transfer
2 Dedicated IP Addresses
cPanel/WHM or WebSitePanel control panel
Full ROOT/Administrative access
Hyper-V Technology
OS: CentOS 6 or Windows Server 2012
Arvixe Dedicated Hosting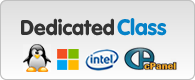 CPU: Intel Xeon 3050 2.13GHz+
2048 MB of RAM (memory)
250 GB SATA hard drive
5,000 GB Monthly Transfer
5 Dedicated IP Addresses
100 Mbps Uplink port
Control panel: cPanel/WHM or WebSitePanel available
OS: CentOS 5.x 64 bit, or Windows Server 2008/2012 Standard 64 bit
Completely managed dedicated hosting, etc.

Arvixe Advantages
As per Arvixe Hosting website there are many advantages to use thier shared, resellers, VPS and dedicated hosting services and the following are just some of the reasons to choose exactly Arvixe to host one's website:
60 Day Money Back Guarantee
If a client wishes to cancel his/her account at anytime within the first 60 days of the service, Arvixe promises to provide a full refund.
99.9% Site Uptime
If during any month, Arxixe does not live up to their 99.9% uptime guarantee, clients qualify to receive a refund on that month's hosting fees.
24 Hour Support
Arvixe US-based customer service and technical support representatives are working 24 hours a day, 7 days a week. So, the issues can be resolved as quickly as possible at anytime.
Free Website Transfer
When moving from another web host, Arvixe technical support representatives can assist to transfer website content over to their servers. This service is provided at no cost.
No Hidden Fees
Arvixe claims that all fees are represented clearly on their website and one can be sure that there will be no extra charges or fees.
Arvixe Resources
Main website: www.arvixe.com
Options: Personal Hosting, VPS Hosting, Reseller Hosting, Dedicated Hosting