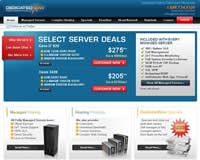 DedicatedNow is a large private hosting provider founded in 1997 in Clifton, NJ. Since then it has been offering managed dedicated hosting solutions to personal users, small and mid-sized businesses as well as to big corporations. DedicatedNow is dedicated to providing highly dependable services, such as reseller hosting, e-commerce, web hosting cloud solutions, collocation hosting and more.
Resources and tools designed by DedicatedNow are provided to beginners and high-end users with a goal to meet the requirements of both. They include basic server configurations and complex server environments with firewall safety, offsite backup, VPN access and access to SAN.
DedicatedNow state that they invest a lot in building out their secure and reliable data center. According to the provider, it is supplied with the best facilities in the industry that maintain high technical standards. DedicatedNow has got a number of awards for their products and support being among top 10 web hosting companies for best dedicated server. They can also boast of having some leading companies among its clients.
DedicatedNow General Information
DedicatedNow, Inc.
100 Delawanna Ave.
Clifton, NJ 07014
Toll Free: 888-734-9320
Phone in the US: 973-572-1070
Fax: 973-453-8209
Email: sales [at] dedicatednow.com
DedicatedNow Data Center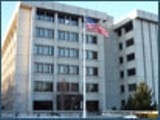 DedicatedNow has their own in-house data center located in New Jersey, several miles from NYC. Currently it exceeds 7,500 square feet of space with more than 5,000 square feet of office space. The data center is operated by different levels of security, breakdown proof facilities, fire suppression system, cooling systems, twenty-four-hour monitoring.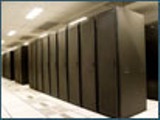 DedicatedNow uses one of the most dependable internet backbones with an access to Tier 1 service providers and complicated redundancy. The data center has multi Gigabit bandwidth network while hosting a range of load balancers, network routers, firewalls, switches and web servers. DedicatedNow's data center highlights are as follows:
Security badge entry and exit on doors to facility
500 heat and smoke detectors
One megawatt caterpillar generator
24×7 network and facility monitoring software
(8) 20-ton Liebert AC units
Pre-action fire suppression system
Big amount of emergency fuel (stored 5 minutes away from the data center)
100% redundant Cisco network
(1) 160KVA Powerware, (2) 225KVA Liebert UPS units.
DedicatedNow Dedicated Hosting plans
DedicatedNow establishes itself as more than just a server hosting company. Focusing on server managing DedicatedNow is able to offer end-to-end managed hosting solutions, such as windows and linux options, load balancing, clustering, private cloud hosting, support for virtualized environments, high availability.
Managed hosting, being a part of dedicated hosting service, is designed for businesses with no corporate staff to manage a server. The hosting services are comprised of the server, power, bandwidth and space, patch upgrades, server security, around-the-clock monitoring setup and maintenance.
The following are some common features of their cheapest managed dedicated server hosting package (Intel Core i3-2100 Sandy Bridge):
Free setup
Core i3 Processor i3-2100 3.1GHz
Memory: 2 GB DDR3
Drives: 500 GB SATA
Bandwidth: 10,000 GB
Choice of Linux (CentOS, FreeBSD) or Windows 2003/2008
100Mbps Switch Port
Optional cPanel or Plesk control panel
Optional LiteSpeed web server software
Free options:
*Server management
*50 GB off-site backup
*KVM over IP
*Full security lockdown
Price: $180 per month – learn more

DedicatedNow Advantages
DedicatedNow is known as a leading provider in managed dedicated web hosting with over 12 years in the industry. The company emphasizes that it sets high standards of product offerings and customer support. They should be able to provide Free Server Management with their latest dedicated servers and also customized solutions for management. We suggest a short overview of DedicatedNow's hosting advantages:
Solid Network and Infrastructure: DedicatedNow owns an advanced Tier III datacenter. Their multi-homed, all Tier I Cisco network is redundant down to the switch-port level and incorporates such carriers as Savvis, Global Crossing, Sprintm Level3, nLayer and Telia.
Affordable Managed Dedicated Server Solutions: DedicatedNow is able to provide its solutions to both individuals and professionals, whether they are a small business or a large-scale company. For an affordable sum of money they can get dedicated servers to be maintained and monitored by the hosting provider.
Cloud and Other Complex Solutions: in collaboration with OnApp (the leading cloud engine software) Dedicated Now offers managed private cloud platforms which are easily deployed and allow a customer to keep users and resources under control. Focusing on server management, the provider offers complex hosting that includes load balancing, clustering, backup solutions, managed firewall.
100% Uptime Guarantee: DedicatedNow promises to provide the highest uptime possible for all server customers due to its network infrastructure and hosting expertise. That is what keeps them among leaders in the managed hosting field.
Regular Special Offers: DedicatedNow makes promotions on managed hosting and cloud hosting called Server Specials. They are company's new servers that listed at a lower cost for a limited time.
DedicatedNow Resources
DedicatedNow Website: www.dedicatednow.com
Managed Hosting Services: Managed Dedicated Servers
Discounts & Specials: Cheap Dedicated Servers