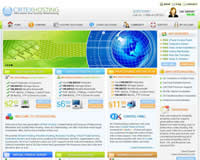 CirtexHosting was founded in 2003 and now offers web hosting services all around the world. They are among web hosts which provide reseller hosting and shared hosting for personal users, families, businesses and organizations. CirtexHosting promises to offer web hosting full of features for affordable rates as well as fast and quality customer support. They can boast of getting a number of awards for their service (as Top 10 Web Hosting, as Editor's Choice, for great Uptime).
CirtexHosting utilizes 2 datacenters (in New Jersey and Illinois) to keep control over all operations with customer websites. They use Quad Core and Quad CPU Servers; server data is on RAID redundancy protection and backed up on a regular basis. CirtexHosting is currently hosting more than 20,000 sites and there are several hosting solutions which they provide.
Reseller hosting is for those who wants to minimize hosting costs while offering hosting services to others with one account. Virtual Private servers are designed for higher-end users. Video hosting is what CirtexHosting might draw customer's attention with. Video script installer software in cPanel allows to easily start a video sharing site (like YouTube). FFmpeg hosting is a solution for converting media files and videos to flash video format.
Cirtex Hosting General Information
Cirtex Corp.
115 West 30th St.
New York, NY 10001
USA
Phone: +1-888-424-7839
Fax: +1-888-424-2278
E-mail: Support [at] CirtexHosting.com
Skype: cirtexcorp
CirtexHosting Data Center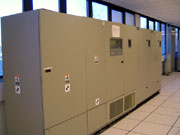 CirtexHosting Data Center New Jersey is located in Clifton, several miles away from New York. Its pure floor space is about 55,000 square feet. It is powered by a Liebert UPS system and a Caterpillar generator. The datacenter is monitored 24/7/365 by CCTV cameras and its entry is secured by both biometric and card key access. The Data Center network operates on Cirtex Hosting fiber leg connecting 2 redundant pops in NYC and NJ; in case of a failure each of them can handle entire networks traffic.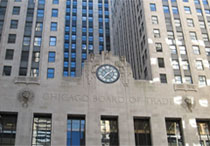 CirtexHosting Data Center Illinois resides in the one of world's biggest financial center – The Chicago Board of Trade (CBOT). It is the only building in the city to draw power from six city substations which provides a reliable power supply. Also, the center is secured very extensively. Its infrastructure includes fiber optic raisers that ensures easy delivery of a lot of internet providers. In addition, there is a range of networks available in CBOT that can be delivered to Cirtex Hosting Data Center Illinois if needed.
CirtexHosting Web Hosting Plans
CirtexHosting offers different web hosting plans and supports a wide range of programs with them. Each CirtexHosting plan includes three programs from a cheap to expensive with a number of common features. E.g. VPS hosting plans are divided into programs DEV1, DEV2 and DEV3. With the information below check out what plan might be best for you.
SHARED hosting by CirtexHosting
» Unlimited RAID Protected Storage
» Unlimited Monthly Bandwidth
» Free Setup Fee & Domain Name
» Colortex cPanel
» 25 Email Accounts (POP3 & IMAP)
» 25 MySQL & PostgreSQL Databases
Price: starting at $2.49 per month (24/ 36 mo.) – learn more
VPS hosting by CirtexHosting
» All softwares Pre-Installed, Updated and Pre-configured
» SSH Root Access
» 8-Core Intel Xeon CPUs
» Dedicated RAM: 512 MB
» RAID-10 Protected Storage
» ServerSnapShot Backup: 75 GB
» Unlimited Bandwidth
» Dedicated IP Address: 2
» Port Speed: 100 Mbps
» Virtuozzo Power Panel (latest server virtualization technology)
» FREE cPanel WHM & FFMpeg Modules
» Fantastico, PHP5 & MySQL5
» ServerGuard Security
Price: starting at $39.99 per month – learn more
RESELLER hosting by CirtexHosting
» RAID Protected Storage: 25000 MB
» Unlimited Monthly Bandwidth
» Control Panel
» Instant Backups & Data Protection
» Overselling Allowed
» Unlimited Websites & Domains & Subdomains
» Unlimited FTP Accounts
» Unlimited POP3 Accounts
» Unlimited MySQL & PostgreSQL Databases
» Video Scripts Hosting
» One-Click Instant Script Installations
Price: starting at $24.99 (36 mo.) – learn more
CirtexHosting Advantages
CirtexHosting is authorized to display the BBB Accredited Business seal. It meets Better Business Bureau (BBB) accreditation standards & BBBOnLine participation.
CirtexHosting features are as follows:


No contracts or hidden fees
Fast and reliable servers
24/7/365 support
99.9% uptime guarantee
30-day money back guarantee
Instant account activation
R1Soft (ServerSnapShot) Instant Backups/Restores
FFmpeg Hosting (access to Mplayer + Mencoder + flv2tool & more)
FREE options of  CirtexHosting:
* cPanel Control Panel (cPanel hosting)
* Fantastico Deluxe
* Video Script Installations
* Online Site Builder
* Web Site Transfers
* Setup & Activation
* CloudLinux (as increased server security).
CirtexHosting Resources
Main website: www.cirtexhosting.com
Tutorials: Video Tutorials