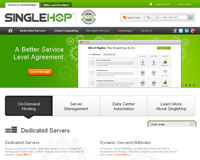 SingleHop is an IT provider founded in 2006 and headquartered in Chicago. At present it is known as a leader among fast growing providers of this type and also as one of the rapidly developed US companies. SingleHop establishes itself as an automated infrastructure-as-a-service on demand. It implies ability for clients to access hosting infrastructure when it is required, 24 hours a day. This feature can be the one that sets SingleHop apart from other hosting providers. The amount of its clients in 2011 reached 3,500.
SingleHop offers wide range of server hosting services including dedicated servers linux and windows OS, cloud hosting, managed hosting, their special development dynamic servers and more. They also provide customers with their own total server control panel called LEAP that allows managing all necessary operations quite easily, with no human support.
According to SingleHop, they make solid investments in advanced technologies that allows to provide customers with more automation, better service at a more affordable price and also make cheap hosting offers. Overall, they serve this mission in order to develop hosting industry and lead it into the future.
SingleHop General Information
SingleHop, LLC.
215 W. Ohio St., 5th Floor
Chicago, IL 60654
Toll-Free Phone in USA: +1-866-817-2811
International Phone: +1-312-447-2580
General fax line: +1-773-305-1666
Email: sales [at] singlehop.com
SingleHop Data Center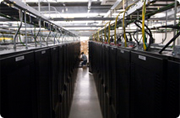 SingleHop utilizes 2 data centers placed in Chicago, nearby the company's headquarter, and considered to be as two of the best in the city area. Both data centers are operated 24/7, 365 days a year by SingleHop's highly qualified staff.
Data center 1:CCO is the main one located in Chicago's downtown. It has more than 2,000 dedicated servers for over 1,000 clients throughout the world. CCO displays network facilities of the best quality, redundant N+1 power and HVAC system.
Data ce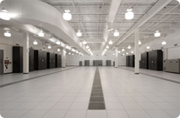 nter 2:DFT resides in Chicago suburbs. The building totals more than 200,000 sq feet of computing space, where Single Hop uses 10,000 sq. feet of computing space. The DFT operates with full redundant power, highly dependable network systems and HVAC.
SingleHop Dedicated Server plans
SingleHop offers a large selection of dedicated server solutions including managed servers and dynamic servers that combine the flexible features of cloud web hosting with hardware and facilities of typical dedicated servers. Thus, taking the best out of two technologies it creates the dynamic server, a new type of server that can scale up and down and design virtual machines.
SingleHop's managed dedicated servers are based on each customer's business demands. They can be chosen a la carte and their features can be added to the server at any time. Also the provider offers two programs of cloud hosting services: Public Cloud and Private Cloud, both has a variety of resources offered for shared environment and organizations.
And SingleHop cheapest dedicated server hosting plan is as follows:
Free Setup
CPU: ATOM 330 2×1.6GHz 512Kb Cache
Memory: 2 GB DDR2
Bandwidth: 10 TB per month
Database storage: 250 GB SATA (7200 RPM)
IP address: 5
Web hosting Windows/ Linux
Choice of Control panels (cPanel/WHM or Plesk)
Managed hosting options
Price: from $99 per month – learn more

SingleHop Hosting Advantages
SingleHop is a dedicated and cloud hosting company that offers its infrastructure services on demand for both advanced user and hosting reseller. Their services are supposed to help the customer have more autonomy, better network performance. The most noticeable features of SingleHop are viewed below:
Advanced Network and Infrastructure: SingleHop are proud of their two data centers located in the best areas of Chicago. They are supplied with the latest facilities, redundant power and networking systems with a high level of reliability.
Fast Server Deploy: SingleHop's infrastructure management platform of the 3rd generation LEAP 3 allows to have a fast (within an hour) deployment and get a wide choice of services as virtual machines, physical servers, load balances, firewalls and more.
Advanced Customer Support: Single Hop states they provide an automatic infrastructure deployment and team-based customer support, all aimed at a better and more reliable hosting platform for customers infrastructure. They plan to keep developing automation and client service with their new innovative releases.
Regular Promotions and Specials: SingleHop arranges some promotions and offers once in a while, it can be partner holiday offers or codes in hosting coupons. Thus, when purchasing a product one can get something at a half price on the first month, for instance.
SingleHop Resources
Main website: www.singlehop.com
Tutorials: SingleHop LEAP Clients Portal
Discount hosting deals: SingleHop Coupons & Discounts