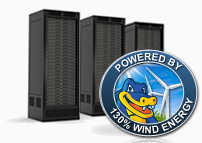 HostGator, as one of the biggest hosting provider in the world, offers its hosting service in more than 200 countries. They provide shared hosting, reseller hosting, fully managed dedicated servers linux and windows included, vps web hosting plans. Virtual private server packages by HostGator are designed on Linux platform that comes with full root access. This allows installing the newest software and completely customizing the server to meet clients' demands.
HostGator offers unlimited hosting with three plans to choose. The cheapest web hosting plan by Host Gator Hatchling plan is featured by unlimited bandwidth and disk space. It allows to setup one domain and to use a shared SSL certificate for secure connection to a site. There is a wide range of unlimited features such as FTP accounts, sub domains, email accounts and MySQL databases. Free site builder, free scripts, free site templates and more are also included in Hatchling hosting plan by HostGator.
You can buy Hatchling plan for only $0.01 per month in case you apply a special HostGator coupon code provided by PRchecker.info site, that results in almost free web hosting by HostGator.
Please follow these easy steps below to apply HostGator coupon code:
1. Copy the Coupon Code given below (right mouse click -> Copy):
2. Follow the special link to get to Hosting site – Click here
3. Find Hatchling plan at HostGator.com and click "Order Now" button.
4. Enter your domain name to the right box and paste the coupon code to the "Coupon Code" box below: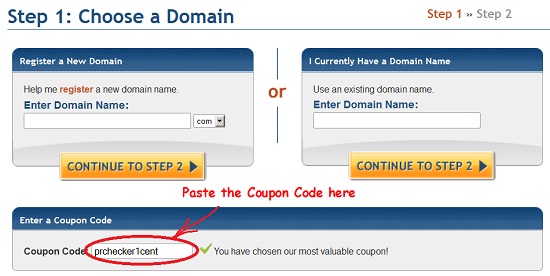 5. Click "Continue to Step 2" button.
6. Choose "1 Month @ 0.01" billing cycle on the next page and lower on the same page get Coupon credit | $9.95 off and Total due $0.01.
7. Type other related details and billing information, choose payment method (pay by Credit Card or pay by PayPal) and click "Create Account" button to continue website hosting account registration.