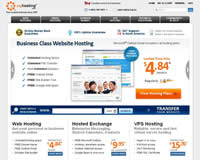 MyHosting is a web hosting provider resided in Canada, with headquarters in Toronto, and it is a registered trademark and brand owned by SoftCom Inc. Based in 1997 the company currently claims to have more than 50,000 customers in about two hundred countries. MyHosting is dedicated to giving reliable and affordable web hosting services. In achieving that they use technology and services from the world known companies like Cisco, Intel, Microsoft, MCI Canada and others.
MyHosting sees their mission in providing the best value to their clients by offering products and solution in an efficient and effective way. We would mention here about their awards and web hosting reviews they have received from leading industry review sites. As an example, in 2011 they were included to Top 10 hosting lists several times (as best affordable hosting, best vps hosting, best web hosting reseller, for best budget hosting).
MyHosting claims to be proud of their management staff who have years of experience working in web hosting industry. The company operates web-based email retrieval system, and they also specialize in sharepoint hosting, vps web hosting, hosted exchange, etc.
myHosting General Information
SoftCom Inc.
10 Bay Street #310
Toronto, ON M5J 2R8
Canada
Phone in-house Support in Canada and U.S.: 1 (866) 289-5091
Email: support [at] myhosting.com
MyHosting Data Center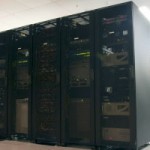 MyHosting has Earthlink and Equinix datacanters and utilizes a fully redundant Cisco network equipment as well as the newest Dell servers running Dual Quad Core Processors with 16 GB RAM and Network Appliance storage units. So the company promises to provide the safety of customer data.
MyHosting services are given with their Service Level Agreement what guarantees to offer customers a whole day credit for every one hour of service outage. 100% Server and Network uptime due to their hosted exchange email SLA is another company's word to their clients. My Hosting management teams and customer support offices are located in the U.S. You can contact them by email, chat and phone 24/7.
My Hosting Web Hosting plans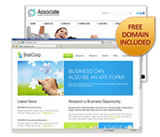 The company's hosting plans are designed for personal users and small to medium-sized businesses including eCommerce. MyHosting provides shared web hosting cheap enough and powered by their onCloud automation platform and this way believes that hosting websites should be managed easily. Their basic hosting solution is supposed to have all the necessary features to start a website. To get a full hosting functionality MyHosting provides with Developer VPS hosting solution based on Linux and Windows platforms. The following are some core features of both programs:
Personal Website hosting plan by MyHosting
Linux CentOS platform
Unlimited Hosting Space
Unlimited Data Transfer
Tools and applications
$25 Google Adwords + $25 Bing & Yahoo! Search Ads
FREE options:
* 3 MySQL databases
* Domain Name
* Outlook Email
* Web-based Site Builder
* eCommerce add-on
Price: $4.95 per month – learn more
Linux and Windows VPS hosting by myHosting

Linux CentOS or Debian
Full Root Access
Fully Upgradeable
LAMP EZ Template Pack
Apache, MySQL, web hosting PHP5, Perl, Python
99.9% Hardware and Network SLA
$75 Google Adwords + $75 Bing & Yahoo! Search Ads
Price: starting from $18.95 per month – learn more
Windows Developer VPS hosting by MyHosting
Microsoft Hyper-V Cloud
Windows Server 2008 R2
Microsoft SQL 2008 R2
FAST NetApp SAN Disk
Full Admin access with Full Rights
MS SQL 2008 R2 Express Edition
99.9% Hardware and Network SLA
$75 Google Adwords + $75 Bing & Yahoo! Search Ads
Price: from $46.95 per month (PROMO: 45% OFF) – learn more
myHosting Features
MyHosting services and solutions should be possible due to their own data centers, technology and management and are supported by a number of awards and customer reviews. And they are supposed to offer a good choice of programs with their plans. We're summing them up and probably it can help you make your decision:
Linux, Apache, PHP, MySQL
Windows 2008, IIS7, ASO.NET, AJAX, MS SQL
Unlimited Domain Hosting, free domain
Web-based control cpanel hosting
Free Google Adwords + Bing & Yahoo! Search Advertising
Google spam filtering & anti-vyrus
HackerWise monitoring & scanning
eCommerce Tools
Site restore, Site-builder, search engine tools
SSL certificates
30-day money back guarantee (within the first 30 days after signing up)
myHosting Resources
Main website: www.myhosting.com
Tutorials: See My Hosting Tutorials