LunarPages Internet Solutions was started in 1998, and it seems they have managed to establish themselves as a large IT Solutions company and web hosting provider that offers their services to large web projects as well as to small businesses and individuals all around the world. LunarPages state that they have developed effective hosting tools and website hosting solutions that successfully support different scale webmasters in building, designing and marketing their Internet projects at Lunar Pages servers.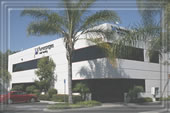 LunarPages provides a large selection of web hosting solutions including shared hosting with unlimited website storage and bandwidth, cheap hosting plans for beginners, QuickSite website builder hosting as well as powerful dedicated hosting solutions and web hosting VPS plans for advanced clients.
LunarPages also provides a number of Windows hosting solutions including Windows VPS hosting, Windows dedicated servers (Windows Server 2008 Web, Standard and Enterprise) as well as low cost shared Windows web hosting plan that supports the following main features: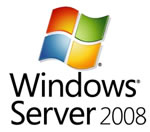 5000 MB Storage and 400 GB Bandwidth
FREE Domain Name Registration
30-day Money Back Guarantee
$700 Bonus Software with all accounts
Online Control Panel
Microsoft FrontPage Extensions
ASP, ASP.NET, CGI, PHP, PERL Support
Unlimited MySQL Databases, MSSQL databases
Installed ASP.NET Applications: DNN (DotNetNuke), Portal Starter Kit, Report Starter Kit, and Time Tracker.
24/7/365 Customer Support
You can buy LunarPages Windows hosting plan with a huge discount as follows:
20% OFF Lunarpages Windows hosting plan
(when you choose 12/24 months billing cycle)
Please follow the instructions below to properly apply LunarPages coupon code and get a 20% discount hosting:
1. Follow the special link to activate the coupon – CLICK HERE
2. In case you click the special link above, the Lunar Pages coupon code should apply automatically, however, we'd suggest to make sure the coupon applied in "Billing Cycle" section of the order page as per the screenshot below: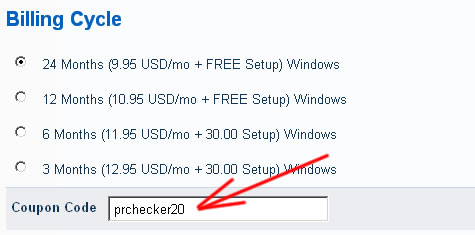 3. If there is no LunarPages coupon in the "Coupon code" text-box, please copy the code from the text-box below and paste it to the proper text-box at Lunar Pages order page, as per the picture above;

4. Choose 24-Months or 12-Months billing cycle, otherwise the coupon will not provide a discount;
5. Make sure the web hosting discount of 20% off total bill was applied properly in the "Order Breakdown" section at the top of LunarPages order page as per the screenshot below.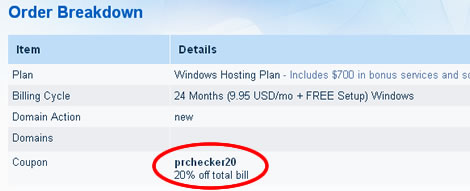 » Save the very 20% OFF Lunar Pages Windows hosting – Click here