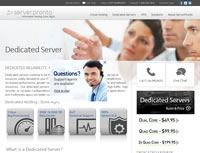 ServerPronto is a low cost dedicated server provider that specialises on offering unmanaged cheap dedicated hosting solutions for those who love and know how to manage dedicated servers. ServerPronto has been offering their services since 2000s and now they claim to provide more than 10,000 clients around the world with low cost dedicated servers of their offerings.
PRchecker.info site is proud to offer one of the best ServerPronto coupon codes that provide the very 10% off discount (recurring discount) that works not only for the first payment but it applies for all further payments for the originally purchased ServerPronto dedicated hosting product.
The instructions below provide the detailed decsription on who to apply this ServerPronto promotion code and get a 10% off recurring discount:
1. Go to ServerPronto dedicated servers compare page – click here
2. Choose the server hosting plan that you'd like to order, e.g. the cheapest dedicated server one: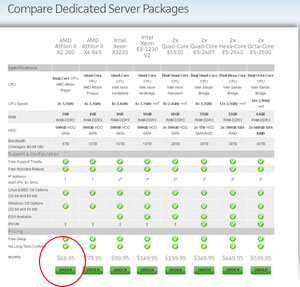 3. On the next page make sure to choose a Billinge Cycle you prefer, e.g. a monthly cheap dedicated server plan: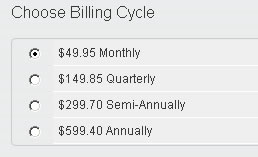 4. Confugure other server options: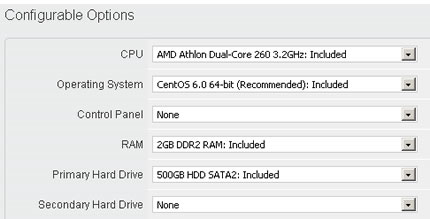 5. Do not forget to fill in all your details and click "Review Order" button to go on with the order: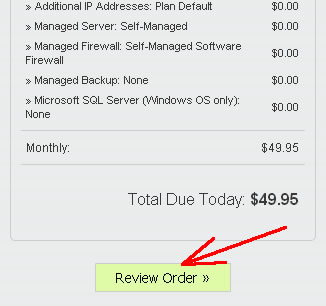 6. On the next page locate "Promotional code" text box:
7. Copy the following Server Pronto coupon code:
8. And paste it to "Promotional code" text box as follows:

9. Click "Validate Code" button and see the coupon code applied, e.g. as follows: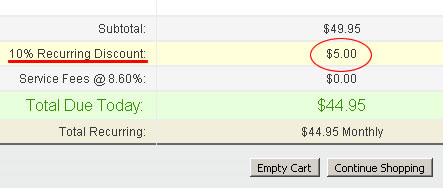 10. Then fill in all the other required details and click "Complete Order" button to buy ServerPronto dedicated hosting service with a recuring discount of the very 10% off the order price.